One of our editors is sharing his experience about one of the most exotic routes flown by TAP Portugal! Check out his story flying onboard the airline from Porto, Portugal, all the way to Sao Tome and Principe and back, flying in four different aircraft models!
Porto – Lisbon (ETD:07:00; ETA: 07:55; Expected flight duration: 55 minutes, Airbus A319)
Check-in in Porto:
As I had only hand luggage and the check-in already done, I proceeded directly to gate. Considering previous experiences checking bags in OPO with TAP, they have a decent number of counters available. At that time there were 5 open. A worth information to have is that if you fly OPO-LIS with TAP (with or without connection) you are entitled to use the fast-track lane to go trough security, so if you fly this route having only hand luggage it can take only 5 minutes to reach the gate.
Boarding:
The boarding started around 6:30 in the Gate 32. Status / Business Class passengers boarded first followed by those who didn't have any carry-on luggage. Then the passengers who had carry-on bags had to board on "A" or "B" areas accordingly to their seat number. I got seat 9F and was one of the last ones to get on the plane. All in all boarding was fast and efficient without any issues.
TAP flight TP1933:
The Airbus A319 was divided in two classes (or three if we consider Economy Xtra a class). On check-in the Economy Xtra seats were available without paying any extra so I chose one of them. It was comfortable (at least for a 30 minute flight), had decent legroom and an adjustable headrest which is a plus. "Normal" seats didn't look as comfortable, had no headrest and the legroom is smaller. No inflight entertainment was available. TAP's A319 took off from OPO at around 7:30 so 30 minutes after the ETD due to some air traffic restrictions in LIS. As the flight is very short there was no beverage or food service available. Flight TP1933 landed in LIS at 08:10, so 15 minutes after the ETA.
Lisbon – Accra – Sao Tome (ETD:09:45; ETA to ACC: 14:25; ETA: TMS 16:55 Expected flight duration: 8:10, Airbus A321neo)
Boarding in Lisbon:
After landing I passed passport control and headed directly to the gate 27. Due to the small delay in OPO-LIS and the fact that we got a remote stand very far away from the airport itself, boarding had already stated. The procedure was similar to the one on OPO-LIS and all went good. Passengers were carried to a remote stand by bus and the boarding was completed again in a quick and efficient way.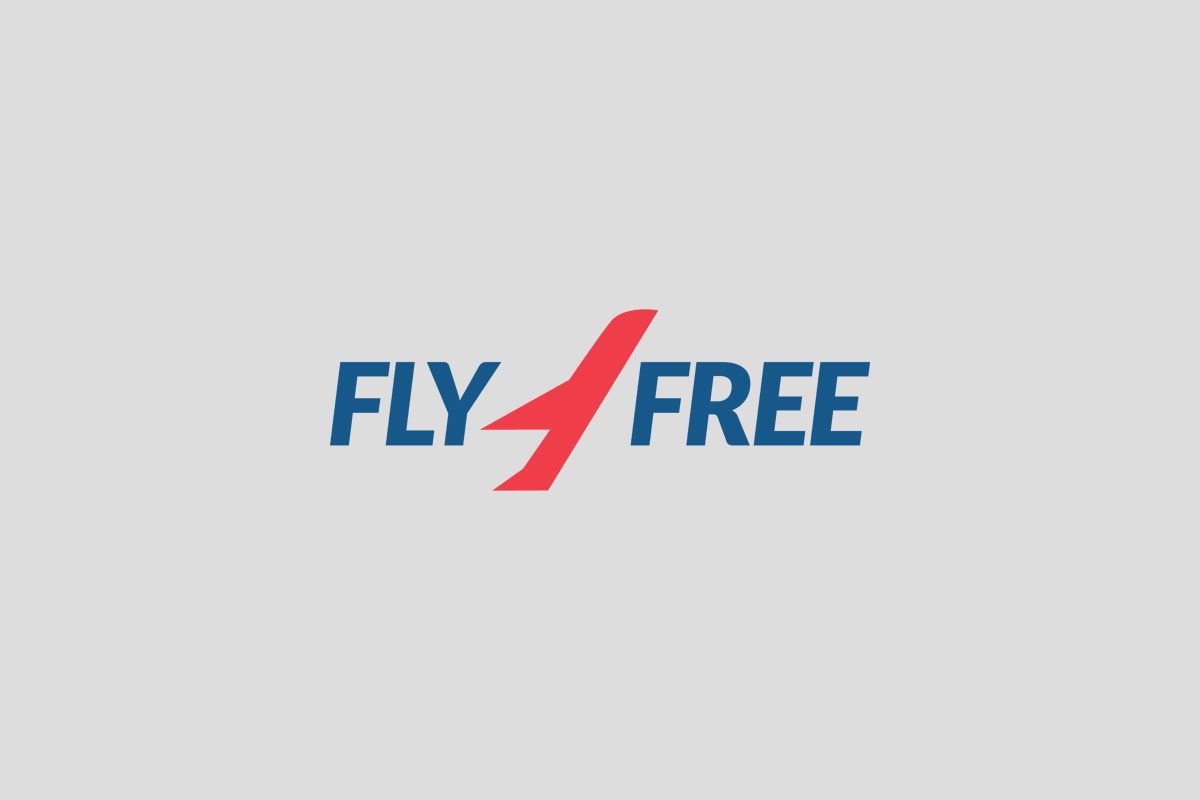 TAP flight TP1529:
The Airbus A321neo was divided in two classes. Business Class with a 2-2-configuration and Economy with 3-3. The airplane looked very well maintained and was very recent (TAP is going trough a fleet overhaul). I was assigned seat 19D (If you fly Economy, you needed to pay to change the seats). My first impressions of the airplane itself were good. The legroom was good, seats looked modern and reclined, USB charger present all seats, so quite nice for an Airbus A321 considering the routes that are usually served by this aircraft model.
The only issue, and a major one, was that this wasn't a 4 or even 5h flight. Passengers flying from LIS to TMS were supposed to stay in their seats for around 8 hours and the only entertainment they had was the one they had previously loaded up in their mobile devices or the TAP magazine. Nothing else. No IFE system was available. Knowing that almost all the planes TAP has with IFE are wide-body and probably its not profitable to deploy them on this route, they could have followed the example of GOL's B737 and other airlines and offer if trough WiFi. Besides the seats had no headrest and no pillow was given. Even considering the flight is during the day, these two issues are not acceptable in such a competitive business. I know that TAP has a semi-monopoly in this route and they recently flown it even with a simple A320ceo but it's not a good service to the passengers at all.
Due to the need of having a mechanic on board (TMS airport doesn't have maintenance, so TAP always flies with one in case of need) passengers needed to wait for around 1h inside the plane after boarding because he needed to go to pick up some spare parts.
TAP's A321neo took off from Lisbon at 10:41, so 56 minutes after the ETD.
Approximately 1:30h later the lunch was served. Passengers could chose between two main dishes:
Pasta with chicken and bacon
Beef stew with mashed potatoes
Apart from the main dish passengers were also offered a salad, drinks, a bun, crackers, cheese, butter and a traditional Portuguese desert, sweet rice. I chose the pasta and it was good but lags behind, for example, KLM's meal I had on AMS-GRU
After the meal passengers were again offered tea / coffee or any other drink.
Around 5 hours later we landed in Accra to drop off some passengers and pick up others to TMS. The stop was quick enough and there was no issue whatsoever. 50 minutes after landing TP1529 was already taking off from ACC.
After reaching cruise altitude passengers were offered a small meal consisting in a cheese and ham sandwich, a small muffin and a drink. After the meal passengers were again offered tea / coffee or any other drink.
Cabin crew service during the whole flight was good. Quick and polite. No complaints on this part.
Flight TP1529 managed to recover some 10 minutes of the delay and landed in TMS at 17:41 local time, so, 46 minutes after ETA.
Sao Tome – Lisbon (ETD:19:35; ETA to ACC: 21:15; ETA to LIS 04:40 + 1; Expected flight duration: 08:10, Airbus A321LR)
Check-in in Sao Tome:
You can make your check-in online but you have to wait in line to get your boarding pass, even if you don't have any checked luggage. After around 25 minutes waiting on the line (most of the time outside the airport building because the check in area is very small) I was directed by the airport staff to one of the three counters available at that moment. The process was pretty straightforward and I got my boarding pass in a few minutes. The security has only one X-ray machine but as the rate of people checking in is not very high it takes only a few minutes to go trough immigration and then to the (only) gate. The room itself is quite recent and has air-conditioning and a flat-screen TV as well as a bar and a souvenir shop. However there is no seating for everyone.
Boarding in Sao Tome:
Boarding started on time and was quite fast. First according to Status / Business Passengers and then to the area with area "A" passengers (seats on the back of the plane) boarding first followed by area "B". As you walk to the airplane and both front and rear doors are open for boarding (Ryanair style) so boarding is completed faster .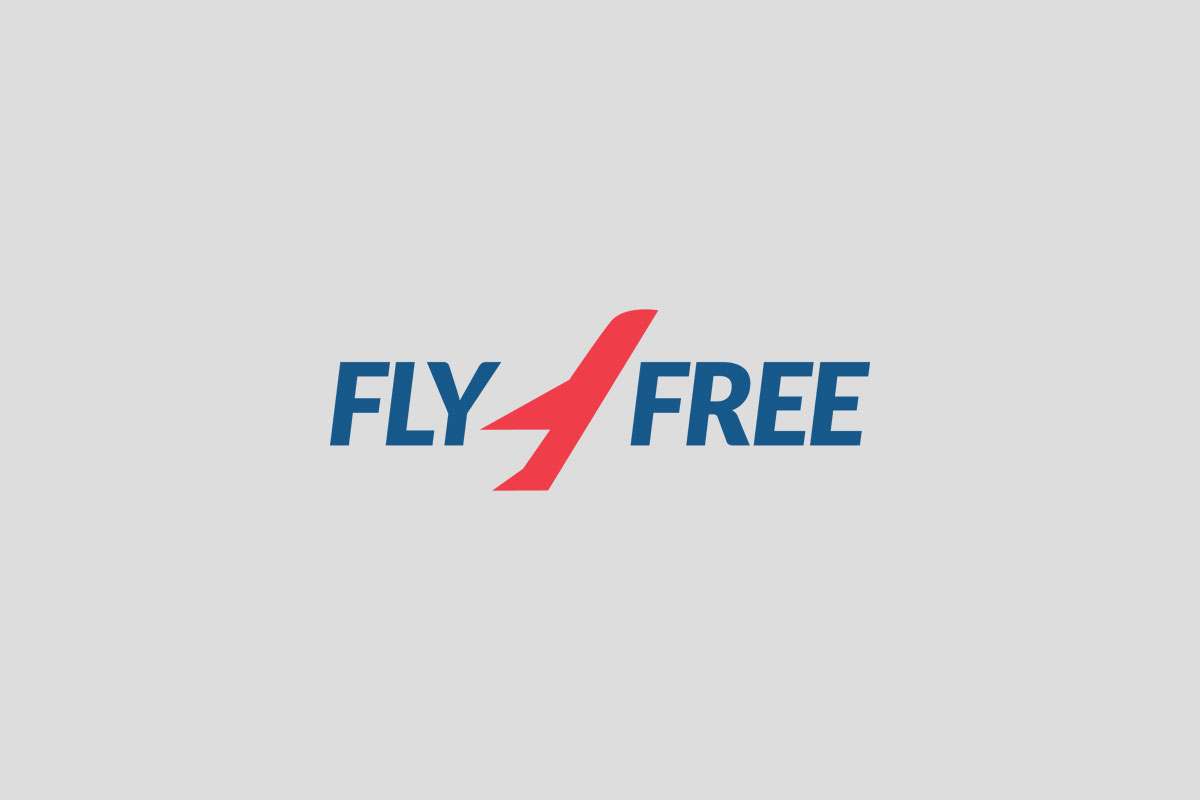 TAP flight TP1528:
As I was following the airplane from LIS to TMS on Flightradar 24 to check for possible delays that were going to affect my flight I was surprised (and very relieved) to find that it was the CS-TXA. This particular aircraft was the first A321LR delivered to the TAP this April, which meant, in theory, very superior hard product comparing to my flight in the previous week. TAP is using it mainly on flights to TLV and USA with official plans to start using it to Moscow and Northeastern Brazil. This model was divided in Business Class with lie flat seats and a 2-2-configuration and 1-1 on rows 2 and 4, and Economy Xtra and Economy both with 3-3. The airplane looked spotless. This A321LR offers all the conditions for a good long-haul flight even being a narrow-body. Good legroom, comfortable seats, adjustable headrest, all charging ports that you'll need and a huge high-resolution IFE display.
My luck apparently wasn't running out and I got the seat 23D. If you want to have extra legroom, don't mind the obstructed view and don't want to pay for Economy Xtra or for an emergency row seat this one is pretty good. The price of choosing it was apparently the same as choosing a regular seat.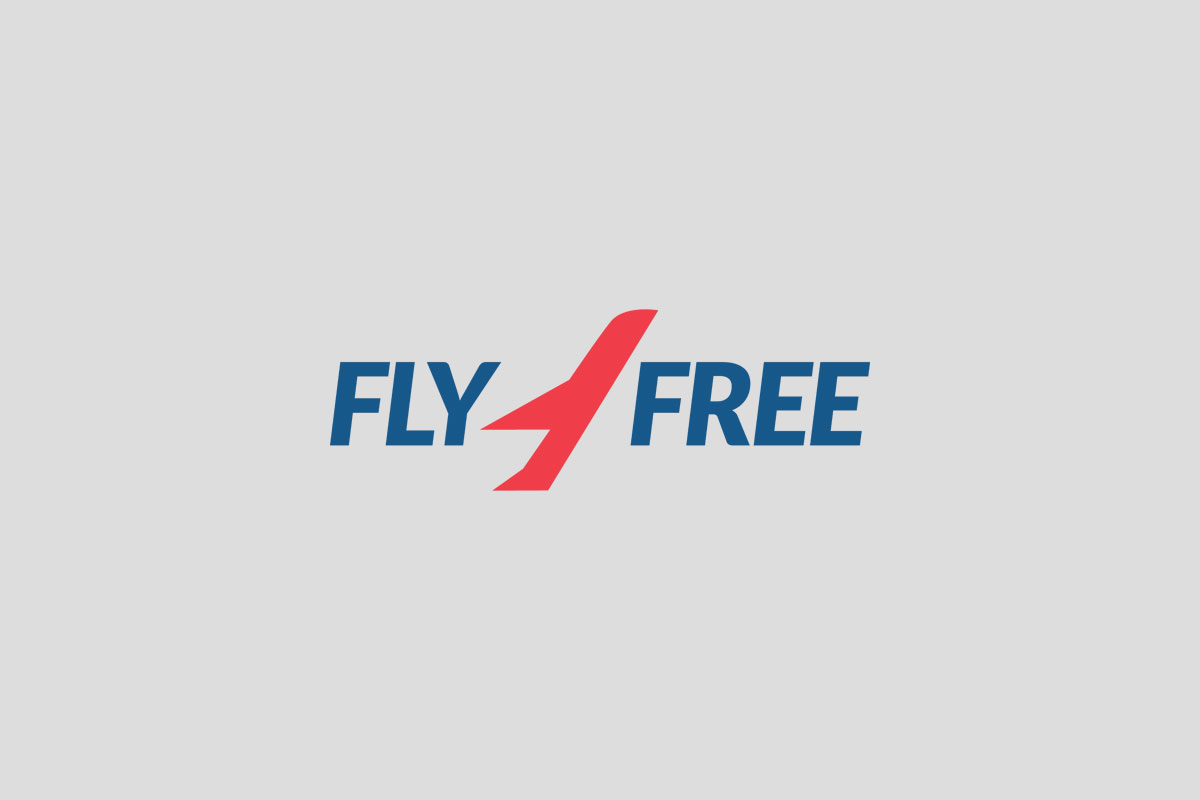 The IFE system (the same in TAP's A330neo) was probably the best I ever used. The only complaint I have is that the user interface is a bit confusing sometimes. The touchscreen (in my case located in the armrest since I had no seat in front) was very sensitive and responsive. Movies (101 in total) and TV show (103 episodes in total) selection was huge and with very recent releases. The 3D live map was also very cool to play with. TAP also offers a free wi-fi package to all passengers trough the whole flight to use messaging apps including iMessage, WhatsApp and Facebook Messenger. I could only access the TAP's WiFi network in around 3 or 4h after take-off (maybe someone forgot to activate it?). When I did I tested it both on iMessage and WhatsApp and it was working perfectly. A comfortable blanket was provided but again no pillow (the headrest was very good however).
TAP flight TP1528 took off from TMS airport at 19:36, so 1 minute after ETD.
After reaching cruise altitude passengers were offered a small meal consisting in a cheese and ham sandwich, a small muffin and drink, so like on the previous ACC-TMS flight I had. After the meal we were again offered tea / coffee or any other drink.
TP1528 landed in ACC at 21:57, 18 minutes before ETA and was taking off from the same Airport exactly 1 hour later.
Approximately 1:30h after departing from Accra the dinner was served. The only option was chicken breast with roasted plantains, curry sauce and eggplant. It tasted way better than it looked and was on par with some of the best meals I had on a plane. Apart from the main dish passengers were also offered a salad, a drink, a bun, butter and coconut cake for desert.
After the meal time for a movie and to try to sleep a bit.
Like in the previous flight cabin crew was polite and professional.
After 5:13h, TAP's A321LR landed in LIS airport at 4:10, 30 minutes before the ETA.
Lisbon – Porto (ETD:06:00; ETA: 06:55; Expected flight duration: 55 minutes, E190)
Boarding:
As this was my final connecting flight the check-in was already done, so nothing else was needed. I went to the immigration pretty quickly, had some breakfast and went to the gate 14 of LIS airport Schengen terminal. As the flight was almost empty boarding was very quick (same procedure as previous boardings). The Embraer 190 cabin is organized in two classes – business and economy. Both with 2-2 configuration. No beverage or food service was offered in Economy class which is kind of normal considering the duration of the flight.
Flight TP1956, departed from LIS airport at 6:13, 13 minutes after ETD and landed in OPO at 6:45, 10 minutes before ETA.
Bottom line:
I fly TAP quite a lot and I knew more or less what to expect from its soft product, which is decent with possibility to improve. The food was good on LIS-TMS and great on TMS-LIS. The crew was professional and attentive enough, especially on the return flight. However, the lack of basic comfort features, some of them easily solvable (pillow!) in what we can consider already a long haul flight left me quite disappointed. I understand that the company has to make money and can deliver not so great products on the routes with low competition but nowadays it's not acceptable for a Star Alliance member to fly to TMS almost as it was flying LIS-LHR . This is especially important when the TAP's CEO and the board members claim in public that one of the main short term objectives is to expand the route portfolio to Africa in a way to attract even more business from North America (Delta already flies directly to Ghana, for example, and Ethiopian has a very competitive product and numerous routes in Africa), Brazil (TAAG flies from GRU and GIG with a decent 777 and also has flights to TMS) and Europe.
Anyway this shouldn't be an obstacle for visiting Sao Tome, since it's totally worth it and one of the coolest places I've ever been. Plus, TAP plans to receive more A321LR in the next months/years and looking at the last LIS-TMS flights it seems like it might turn out to be (hopefully) the standard model used for this route. That it will make a huge difference in terms of passenger comfort and perception and shows that TAP is going in the right direction. This aircraft showcases a very good hard product, especially in the IFE department with that great screen and entertainment selection as well as the free wi-fi for all passengers to use with messaging apps.
For flights to Sao Tome and Principe click here
To check out some suggestions about what to do and see in stunning Sao Tome and Principe follow us on Instagram
This post contains links to products from our advertisers. We may receive compensation when you click on these links. There are no additional fees for you.

Copyrighted 2023 by Los Internetos Lodziński Seremak spółka komandytowo-akcyjna Please be aware that this article and whole website is copyrighted. No part of this publication may be reproduced, distributed, or transmitted in any form or by any means without the prior written permission of the publisher.