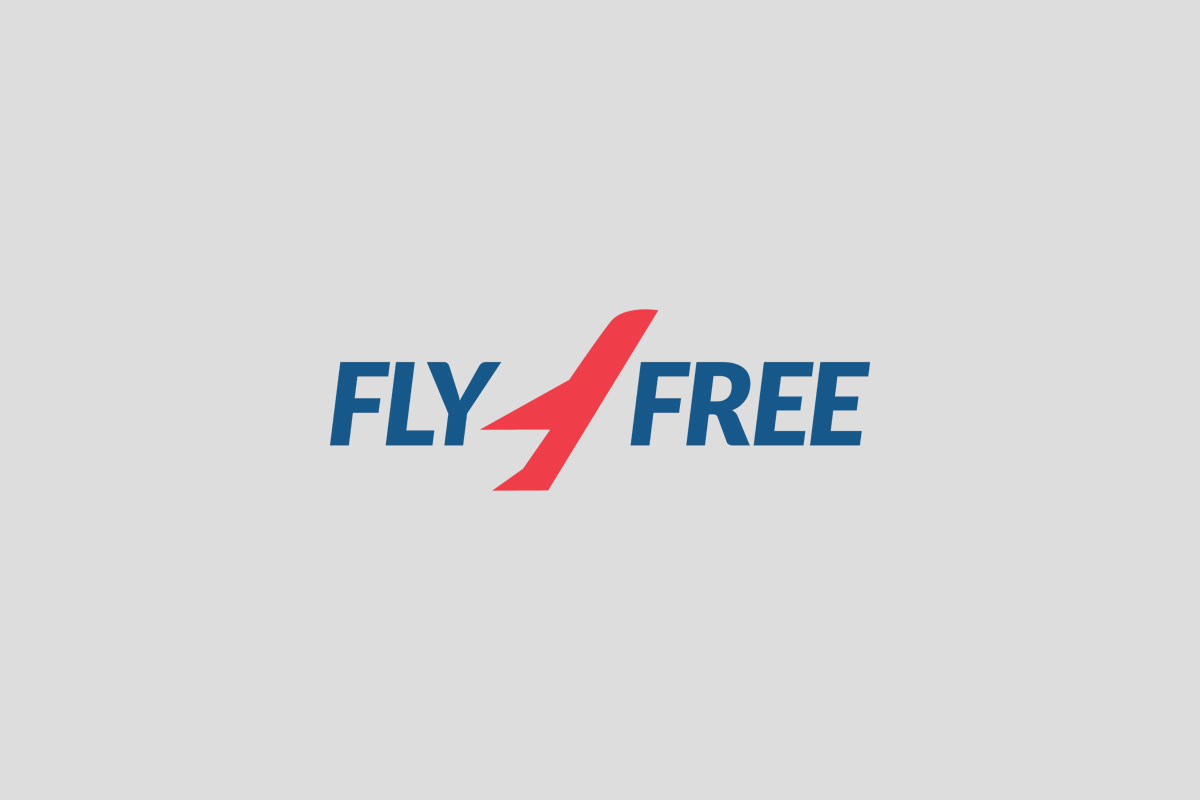 As any passionate traveller knows, passports are the key to adventures. Passports are the ultimate "don't leave home without it" item, but the nationality of your passport can have a major effect on your travel plans and time abroad.
To clue you on the effects your passport can have, we dived into the official analysis of www.passportindex.org to find out the power ranking of passports. The most obvious factor that can determine power of the passport is the visa free access. Therefore, even the ranking is based on how many countries you can visit with your passport without visa.
So, just how powerful is that passport in your pocket?
Scroll down to find out!
| Rank | Country | No. of easy access countries |
| --- | --- | --- |
| 1 | United Kingdom | 147 |
| 1 | United States of America | 147 |
| 2 | France | 145 |
| 2 | South Korea | 145 |
| 2 | Germany | 145 |
| 3 | Italy | 144 |
| 3 | Sweden | 144 |
| 4 | Denmark | 143 |
| 4 | Singapore | 143 |
| 4 | Finland | 143 |
| 4 | Japan | 143 |
| 4 | Luxembourg | 143 |
| 4 | Netherlands | 143 |
| 5 | Switzerland | 142 |
| 5 | Canada | 142 |
| 6 | Spain | 141 |
| 6 | Norway | 141 |
| 6 | Ireland | 141 |
| 6 | Belgium | 141 |
| 6 | Portugal | 141 |
| 6 | Hungary | 141 |
| 7 | Greece | 140 |
| 7 | Austria | 140 |
| 7 | Malaysia | 140 |
| 8 | New Zealand | 139 |
| 9 | Czech Republic | 138 |
| 9 | Australia | 138 |
| 9 | Cyprus | 138 |
| 10 | Poland | 137 |
| 10 | Slovakia | 137 |
| 11 | Malta | 136 |
| 11 | Hong Kong | 136 |
| 12 | Slovenia | 135 |
| 12 | Iceland | 135 |
| 13 | Estonia | 134 |
| 13 | Latvia | 134 |
| 14 | Lithuania | 132 |
| 14 | Bulgaria | 132 |
| 15 | Liechtenstein | 131 |
| 16 | Argentina | 129 |
| 16 | Israel | 129 |
| 17 | Brazil | 128 |
| 17 | Romania | 128 |
| 17 | Monaco | 128 |
| 18 | Brunei | 125 |
| 19 | Chile | 124 |
| 19 | Croatia | 124 |
| 20 | San Marino | 123 |
| 21 | Andorra | 122 |
| 21 | Barbados | 122 |
| 22 | Mexico | 119 |
| 22 | Bahamas | 119 |
| 23 | Seychelles | 116 |
| 25 | Vatican | 113 |
| 25 | Antigua and Barbuda | 113 |
| 25 | Venezuela | 113 |
| 25 | Uruguay | 113 |
| 26 | Mauritius | 111 |
| 27 | Costa Rica | 110 |
| 27 | Panama | 110 |
| 28 | Taiwan | 109 |
| 29 | Turkey | 108 |
| 29 | St. Kitts and Nevis | 108 |
| 30 | Macao | 106 |
| 31 | Serbia | 104 |
| 32 | Paraguay | 103 |
| 33 | Macedonia | 101 |
| 34 | Honduras | 100 |
| 35 | Montenegro | 98 |
| 35 | Guatemala | 98 |
| 35 | Russian Federation | 98 |
| 36 | El Salvador | 97 |
| 36 | Moldova | 97 |
| 37 | Ukraine | 96 |
| 38 | Bosnia and Herzegovina | 94 |
| 39 | Nicaragua | 93 |
| 40 | Albania | 91 |
| 41 | South Africa | 84 |
| 42 | Guinea | 81 |
| 43 | Trinidad and Tobago | 77 |
| 44 | Belize | 75 |
| 45 | China | 74 |
| 46 | St. Lucia | 73 |
| 47 | Peru | 72 |
| 47 | United Arab Emirates | 72 |
| 47 | Dominica | 72 |
| 48 | Grenada | 71 |
| 48 | St. Vincent and the Grenadines | 71 |
| 49 | Sierra Leone | 69 |
| 50 | Cuba | 68 |
| 50 | Kenya | 68 |
| 50 | Jamaica | 68 |
| 50 | Tonga | 68 |
| 50 | Botswana | 68 |
| 51 | Tuvalu | 67 |
| 52 | Niger | 66 |
| 52 | Ghana | 66 |
| 52 | Belarus | 66 |
| 52 | Qatar | 66 |
| 52 | Gambia | 66 |
| 53 | Maldives | 65 |
| 53 | Samoa | 65 |
| 53 | Lesotho | 65 |
| 53 | Kazakhstan | 65 |
| 54 | Vanuatu | 64 |
| 54 | Kiribati | 64 |
| 54 | Ecuador | 64 |
| 54 | Guyana | 64 |
| 54 | Kuwait | 64 |
| 55 | Fiji | 63 |
| 55 | Thailand | 63 |
| 56 | Swaziland | 62 |
| 56 | Colombia | 62 |
| 56 | Nauru | 62 |
| 57 | Nigeria | 61 |
| 57 | Bahrain | 61 |
| 57 | Philippines | 61 |
| 57 | Saudi Arabia | 61 |
| 57 | Azerbaijan | 61 |
| 57 | Tunisia | 61 |
| 57 | Tanzania | 61 |
| 57 | Mali | 61 |
| 57 | Namibia | 61 |
| 57 | Zambia | 61 |
| 58 | Mongolia | 60 |
| 58 | Benin | 60 |
| 58 | Morocco | 60 |
| 58 | Malawi | 60 |
| 59 | India | 59 |
| 59 | Georgia | 59 |
| 60 | Suriname | 57 |
| 60 | Indonesia | 57 |
| 60 | Uganda | 57 |
| 60 | Papua New Guinea | 57 |
| 60 | Senegal | 57 |
| 61 | Bolivia | 56 |
| 61 | Cape Verde | 56 |
| 62 | Armenia | 55 |
| 63 | Kyrgyzstan | 54 |
| 63 | Marshall Islands | 54 |
| 64 | Tajikistan | 53 |
| 64 | Uzbekistan | 53 |
| 64 | Burkina Faso | 53 |
| 64 | Mauritania | 53 |
| 64 | Zimbabwe | 53 |
| 64 | Egypt | 53 |
| 64 | Congo | 53 |
| 65 | Mozambique | 52 |
| 65 | Liberia | 52 |
| 66 | Vietnam | 51 |
| 66 | Algeria | 51 |
| 66 | Guinea-Bissau | 51 |
| 66 | Palau | 51 |
| 67 | Togo | 50 |
| 67 | Bangladesh | 50 |
| 67 | Micronesia | 50 |
| 68 | Dominican Republic | 49 |
| 68 | Jordan | 49 |
| 68 | Haiti | 49 |
| 69 | Cameroon | 48 |
| 69 | Syria | 48 |
| 70 | Libya | 47 |
| 70 | Iran | 47 |
| 70 | Turkmenistan | 47 |
| 70 | Sudan | 47 |
| 70 | Sri Lanka | 47 |
| 71 | Pakistan | 46 |
| 72 | Chad | 45 |
| 73 | Cambodia | 44 |
| 73 | Lebanon | 44 |
| 73 | North Korea | 44 |
| 73 | Gabon | 44 |
| 74 | Angola | 43 |
| 74 | Rwanda | 43 |
| 75 | Timor-Leste | 42 |
| 75 | Madagascar | 42 |
| 76 | Yemen | 41 |
| 76 | Kosovo | 41 |
| 76 | Congo (Dem. Rep.) | 41 |
| 76 | Central African Republic | 41 |
| 77 | Bhutan | 40 |
| 77 | Equatorial Guinea | 40 |
| 77 | Comoros | 40 |
| 77 | Burundi | 40 |
| 78 | Eritrea | 39 |
| 78 | Somalia | 39 |
| 79 | Iraq | 38 |
| 79 | Djibouti | 38 |
| 79 | Afghanistan | 38 |
| 79 | Nepal | 38 |
| 79 | Ethiopia | 38 |
| 80 | Solomon Islands | 28 |
| 80 | Myanmar [Burma] | 28 |
| 80 | South Sudan | 28 |
| 80 | Sao Tome and Principe | 28 |
| 80 | Palestinian Territories | 28 |
Copyrighted 2018 by Los Internetos sp. z o.o. sp. k. Please be aware that this article and whole website is copyrighted. No part of this publication may be reproduced, distributed, or transmitted in any form or by any means without the prior written permission of the publisher